Commercial & Residential Stamped Concrete
Stamped concrete is one of the best ways to give your Rock Hill, SC or Charlotte, NC home or business a sophisticated look at an inexpensive cost. GW Brockelbank Concrete Contractors creates one-of-a-kind concrete designs that resemble quarry stone, Roman or New England slate, wood, and many more beautiful options.
Through the magic of this medium, property owners in the Charlotte area can enjoy all the practical benefits of concrete like strength and durability along with the aesthetic benefits of this beautiful, highly customizable building material. Gone are the days when concrete makes you think of basements and parking structures. We believe that there's absolutely no reason for concrete work to be unattractive. Read more about our services or take a look at our gallery and you'll see what we mean!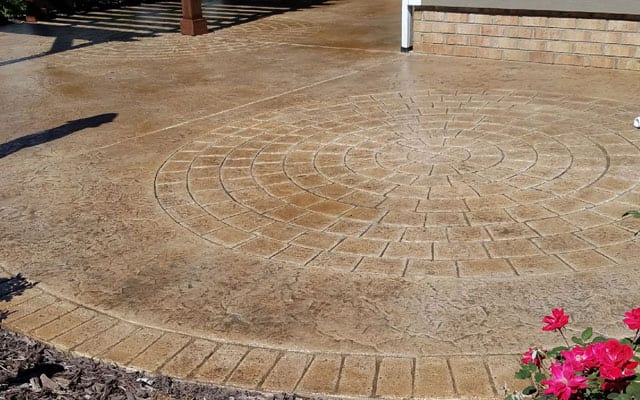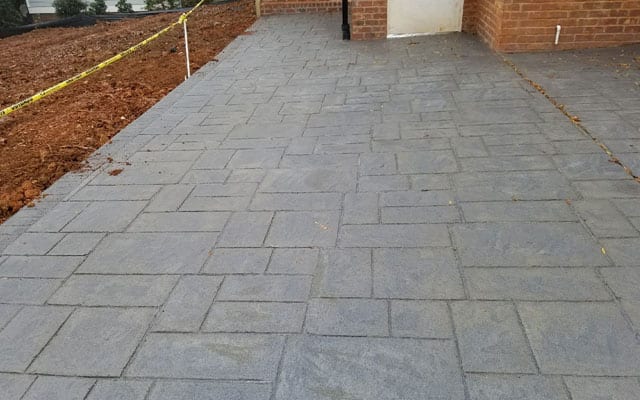 Stamped Concrete Driveways
Stamped concrete can make your driveway one of the most impressive features of your home. Any design will be stunning, but we can also create a design that's unique to your home. Give your entryway a "wow" factor by exploring all that we can do.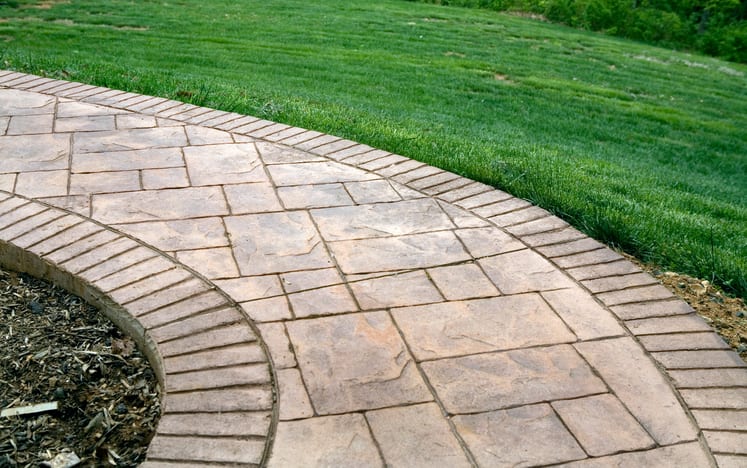 Stamped Concrete Walkways
Stamped concrete walkways add an elegant touch to any home or business. Our professional concrete contractors will design a beautiful, affordable stamped walkway that will make your outdoor spaces even more inviting.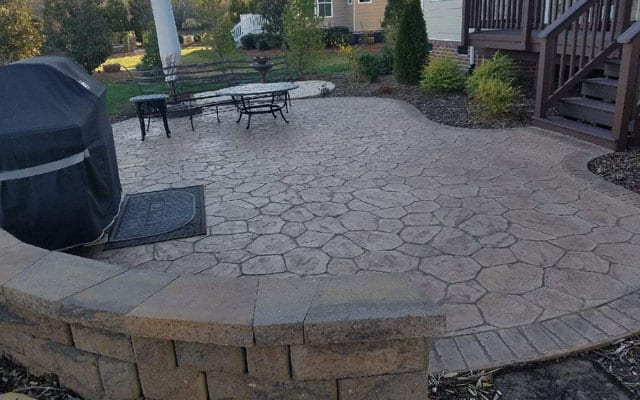 Stamped Concrete Patios
If you love outdoor entertaining, consider adding a stamped concrete patio. A plain slab of concrete may not be welcoming, but a stamped patio adds style and creates an excellent space for everything from conversation to dining to dancing. Elevate your plain concrete patio by talking to our concrete contractors about the many different stamping techniques you can use.
Call GW Brockelbank Concrete Contractors if you want to add stamped concrete for your residential or commercial property. We serve Rock Hill, Fort Mill, Lancaster, Ballantyne, Indian Land, South Charlotte, Waxhaw, and surrounding areas of North Carolina and South Carolina.
Call GW Brockelbank Concrete Contractors today for a free quote on any of our services. You can also fill out our contact form to request service or to find out more information about our services.