As many homeowners and real estate agents will tell you, no home is complete without a patio. These spaces often turn into the center of a family's outdoor activities. Whether you're grilling, hosting a dinner party, or just hanging out on a warm summer night, your patio will be the scene of many treasured memories through the years. Let GW Brockelbank Concrete Contractors create the outdoor living space you've always wanted at your Charlotte, NC home with our custom concrete patios.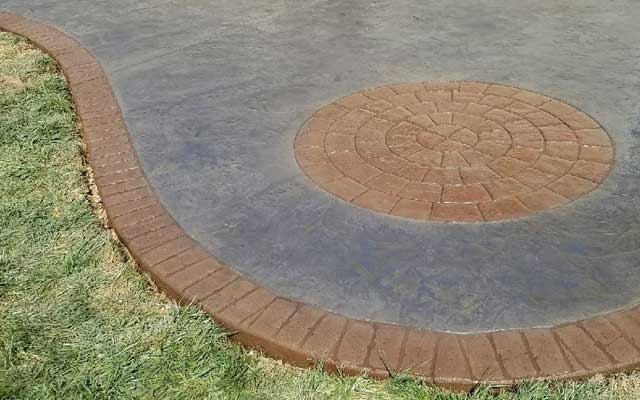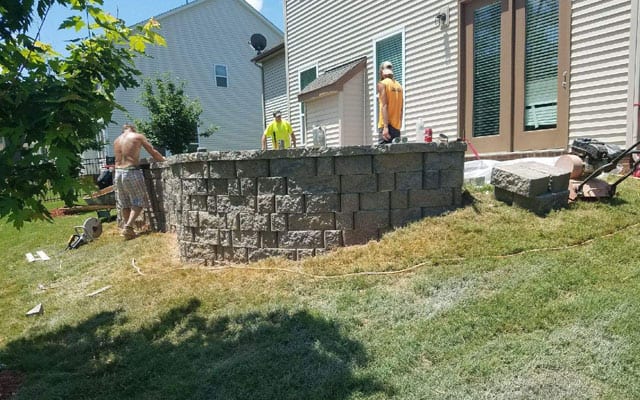 Concrete Patio Installation
A wooden deck requires constant care and will need frequent repairs. Compare that to a concrete patio that's easy to care for and that will withstand all types of outdoor weather. GW Brockelbank Concrete Contractors will pour a beautiful concrete patio that will turn your backyard into one of your favorite places to spend time.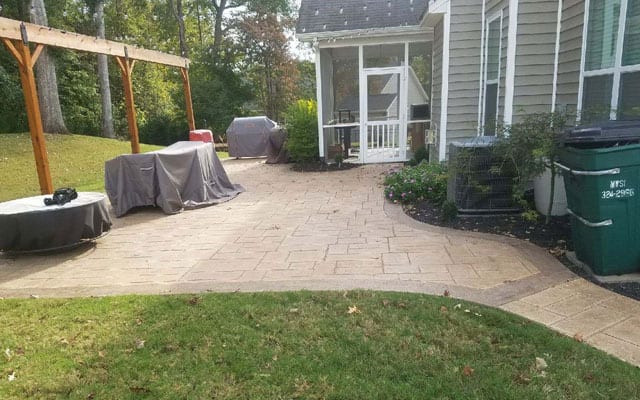 Stamped Concrete Patio Installation
If you want a concrete patio that's even more impressive, stamped concrete is the way to go. This style of concrete patio is ideal for anyone looking to create a high-end look at an affordable cost.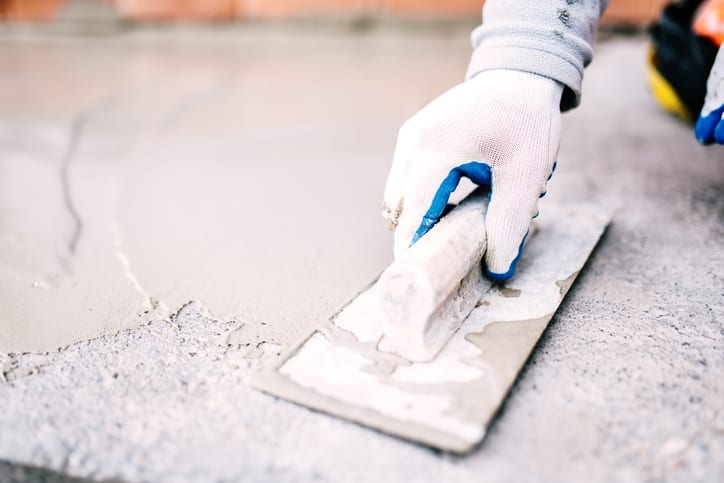 Concrete Patio Repair & Resurfacing
Concrete patios stand up beautifully to the wear and tear that comes from foot traffic, spilled food and drinks, and heavy patio furniture. But over the years, it is possible for some damage to occur. If you already have a patio but it needs a makeover, call GW Brockelbank Concrete Contractors. We'll rejuvenate the look of your concrete and get it back to near-perfect condition. We'll even give you tips on how to best care for your patio so it will last for years to come. Check out our gallery, then call us to take a look at your Charlotte or Rock Hill area home.
Call GW Brockelbank Concrete Contractors today for a free quote on any of our services. You can also fill out our contact form to request service or to find out more information about our services.